offthegridit IT Consulting
offthegridit is an MSP (managed services provider) and full service IT support company headquartered in San Jose, California.  
We have been servicing Silicon Valley and the Bay Area since 2012.  Our previous IT consulting firm started in 1999 in San Jose, CA as Cisco resellers.  Prior to that we were Michael Bolanos & Associates in Chicago, IL since 1996.  The offthegridit lineage supporting computers traces back to 1988. 
 offthegridit is also a Microsoft Partner and an Intuit Quickbooks advisor.
offthegridit was formed on the belief that humanity in this day and age is still adapting to the current technological revolution and digital transformations.  There is also a need to provide focus and ethical guidance in the current age of AI. 
 offthegridit has also been an advocate of open source hardware and software to educate and innovate.  The principles we employ are focused on saving the planet.  We practice the principles of reduce, reuse, and recycle.
We specialize in Mac, PC, Linux, Networking, Cloud and are BBB Rated A+.  We service clients nationwide, and in some cases worldwide.
Security for computer networks
Computer repair and IT maintenance
Network design & architecture
Servers, cloud, virtual machines (VMs)
Apple OS X (MacOS), Microsoft Windows, and Linux systems integration
Open Source software and hardware
Video surveillance & security systems
We have been servicing clients in California since the .com days.  
Our expertise is in networking and systems integration.  
Home & Business
We do service enterprises, SMB, SOHO, small business and homes in the Bay Area.  
Prompt, professional service
Expert advice
---
The technician that comes to visit you will be experienced and may have certifications in Apple, Cisco, Microsoft, Checkpoint, and security technologies.  All of our consultants are experienced professionals honoring our a strict code of conduct.
Our Clients
We respect the privacy of our clients therefore, while we do not divulge our entire client list some of our clients include:
MSPs
(Managed Service Providers)
We strive to provide a valuable service to our community and remain committed to professionalism and providing you with the best service possible.
IT Forensics & Cybersecurity
While we do provide Cybersecurity and IT security related consulting services, there are times when you should consider contacting law enforcement first.  In addition, we do not offer offensive hacking techniques or services. 
We can assist you with security assessments, defensive techniques, 3rd party verification, forensics, data recovery, and best practices.
With over 35 years of information technology industry experience, Michael Bolanos brings to you a vast amount of technical acumen from a broad range of industries in Silicon Valley and the United States.
Michael Bolanos enjoys being an innovator and a appreciates spending time with family and close friends.
IT Management Style
Having the backing of management is important for an IT organization. Many IT organizations get a bad rap because of inexperienced and careless IT staff. When people come to us they know they have a trusted advisor.
There is no blaming or passing the buck here. We focus on solutions, efficiency, and effectiveness.
We work to align ourselves with management of a business or organization to provide strategic advantages.
Keeping all critical systems running 24/7
Saving clients money
Being proactive and creating win-win relationships
Do not criticize, condemn, or complain
Always maintain respect for individuals and privacy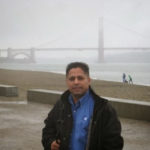 Industry certifications for Michael Bolanos:

MCSE
(Microsoft Certified Systems Engineer)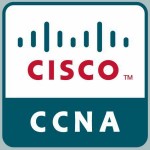 CCNA
(Cisco Certified Network Associate)

ACTC
(Apple Certified Technical Coordinator)

CCSA
(Checkpoint Certified Security Administrator)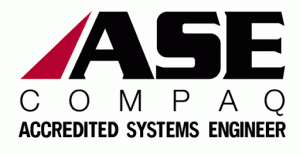 ASE
(Accredited Systems Engineer)

CNE
(Certfied Netware Engineer)
Our company dog is Crypto.
Crypto likes to hang out at the office and visit clients.  He also  enjoys singing and watching TV.
We feel that if you are not having fun you will not be the best at what you do. We love what we do, we love helping people. We love to be organized, and pay attention to detail. We love picky customers. We love customers who are tired of amateurs and want to work with professionals. But most of all we love our jobs.