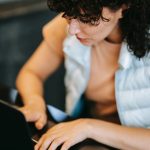 Website offthegridit
Professional IT Consulting
Come work with the best IT Consulting firm in the Bay area.  We are a small boutique firm offering high quality IT services in the Bay area and nationwide.
COVID-19 has changed everything.  Our business on the web is exploding.  We are seeking someone with experience but are happy to discuss this opportunity with someone who has limited experience.  We would appreciate finding someone who is sharp, articulate, and has a keen awareness for detail.
What we are seeking:
We are seeking someone to work on websites to improve, add, change, and analyze content.  This job is a 100% remote work position.  We have clients who need regular changes and improvements to their websites.  We offer hosting, web design, and security services and many clients want basic web design after initial consultation or after they get to know us.
Your job would be to manage and implement changes on websites.  Check our online dashboards for statistics.  Provide simple, easy to read reports from those statistics.  As a first level analyst, your only job is to implement changes not fix problems.
Job Requirements:
Knowledge of website design
Good customer service skills
Must be able to analyze a problem and come up with a solution (self starter)
Good to have but not required:
Experience calling and dealing with hosting companies and registrars (GoDaddy, DreamHost, BlueHost)
Knowledge and/or experience with SEO
Knowledge of Google AdWords and major search engine modification skills
Articulate, attention to detail is required
Graphics design experience is a plus
DNS management
Use the form below to submit your job application:
---
If you would like to submit your resume by E-Mail click on "Apply for job" below: