diyroboto is a website for DIY Robotics Enthusiasts.  We are proud to say we sponsor this community.  Let's see where this goes, check it out  http://diyroboto.com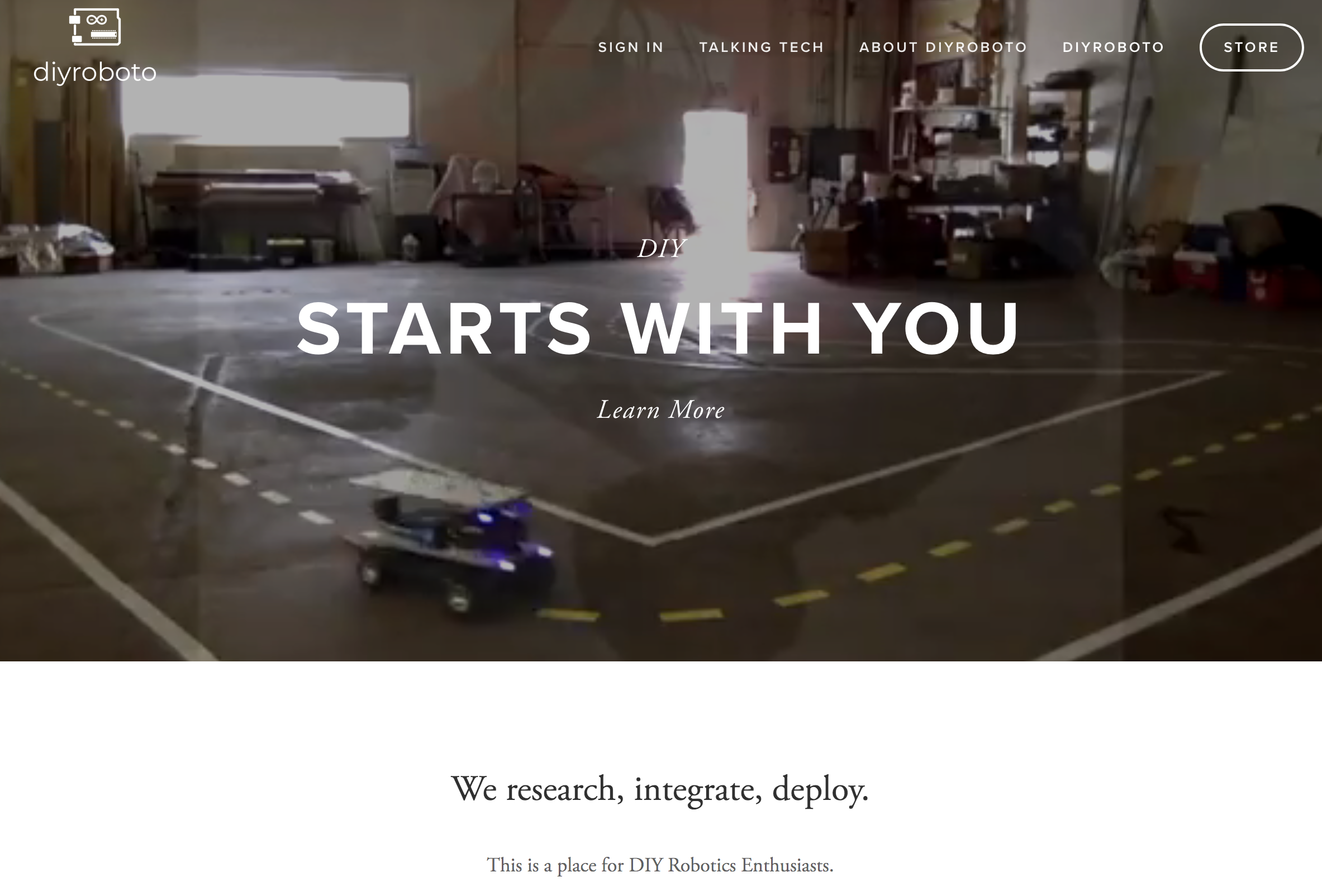 This site was designed for robotics enthusiasts to find information on DIY Robots.  There is a DIY Robot Forum, Store, Idea Lab, and a Blog.
We are at the crossroads of a new frontier in Robotics which combine economies of scale, timing, and maturity of some Open Source Robotics projects like ROS.
If you are interested in any of the following you should really check it out:
Robots
Robots for Personal Use
DIY Robots
Software
Software Development
Hardware
Hardware for DIY Robots
RC Cars
Self Driving Car
Self Driving RC Car
Autonomous Cars
Have fun with Electronics
Aspiring Computer Science Student
Anyone interested in STEM
STEM Educators
Hobbyists
Dev Board Hardware Hackers
ROS Robots
Robot Operating System
Check it out  http://diyroboto.com